Dr. Magdy Shady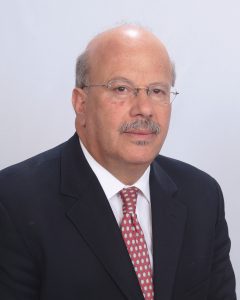 Dr. Shady is an accomplished and passionate neurosurgeon who is renowned both nationally and internationally.  In practice for over 25 years, he is relentless in his pursuit of excellence.
A Diplomat of the American Board of Neurological Surgery, Dr. Shady is the Chief of Neurosurgery at St. Catherine of Siena Medical Center and is a member of the faculty at Stony Brook School of Medicine.  He has a Masters in Surgery of Lumbar Disc Disease and authored several publications and presentations.
Motivated by his passion and enthusiasm for his patients and the field of neurosurgery, Dr. Shady has been involved with the research of malignant brain tumors in conjunction with Brookhaven National Laboratory.  Dr. Shady has expertise in treating brain tumors, complex spine and minimally invasive surgeries.  He has additional expertise is treating brain and spine injuries and stereotactic radiosurgery for treating brain tumors.
Dr. Shady is a member of well recognized national and international neurosurgical societies and has been invited to operate internationally.  Patients come from overseas to seek his surgical expertise in the US as well.
Committed to volunteerism and serving those less fortunate, Dr. Shady has been involved in many missions abroad.  He is also very active in the community, serving  currently on the Board of Trustees for the SUNY College at Old Westbury Foundation as well as previously for the Knox School.